Oh – right… It's because there is no fast way to design with millions and millions of pieces of crushed glass. Each one took about 4 hours, though that did include a bit of cleaning before & after – and a break for some pizza.
Trees at the River is a first – I am bravely using Unique Glass Colors. I've used them in a class and watched several online videos, but this is the first full size piece. Fingers crossed.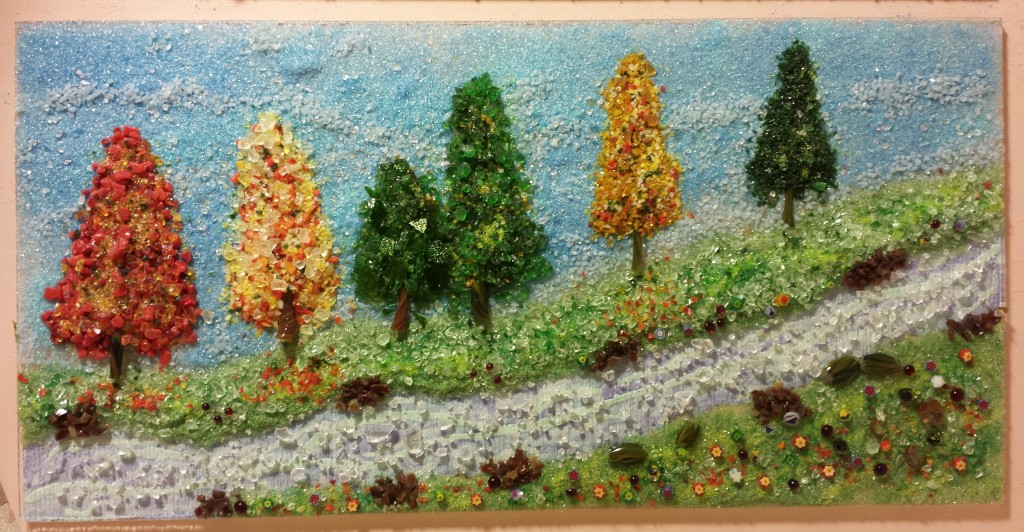 People just love my Trees. And, I just love making them. I just can't seem to ever get two the same – but I think that is a good thing. Same theme, same glass, but no two will ever be the same. That's a good thing.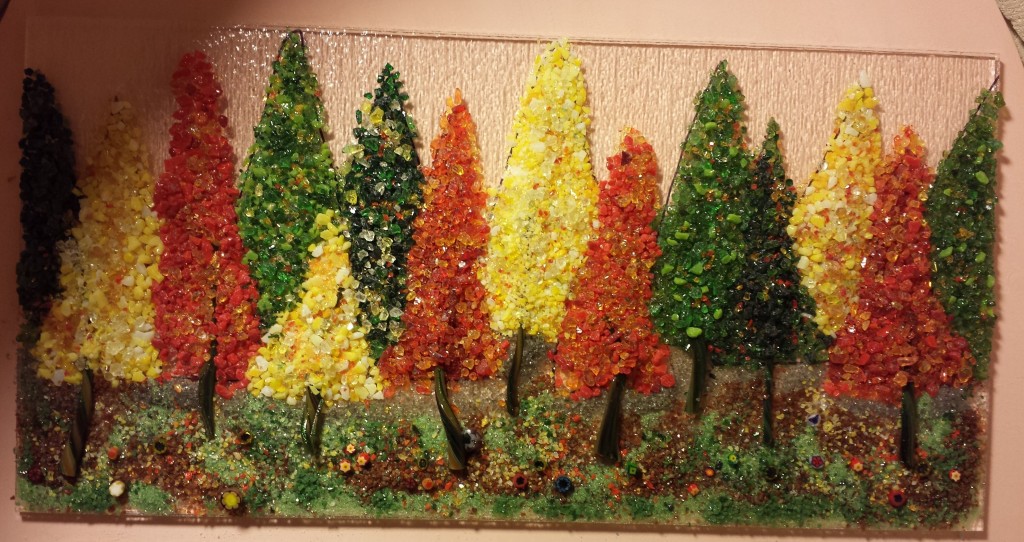 Unless Santa brings me a vitrigraph kiln, or I get one for my birthday, my funky tree trunks will come to an end. I have stretched my selection of tree trunks about as far as I can. I still have lots of vitrigraph, but none suitable for trees. I guess that means I need to get more funky and use the vitrigraph that I already have for something else. =D
UPDATE – Both of these pieces are already SOLD! But it is not too late to order new Fall Trees pieces from us!